Registration now open for the 2017 Lincoln Presidential Half Marathon.
Run one of the Midwest's premier half marathons. This is the only race where you can immerse yourself in Lincoln history and enjoy a scenic run past the only home he ever owned, his law office, the Old State Capitol where he delivered his "House Divided" speech, and his final resting place in Oak Ridge Cemetery.  Click here to register 
"Boston, An American Running Story" Screening
Click Here to register for an exclusive screening only available to SRRC Members of the upcoming Movie: "Boston, An American Running Story" a documentary on the history of the Boston Marathon.
2017 Membership Registration is Open
Click the GetMeRegistered link to renew your membership for 2017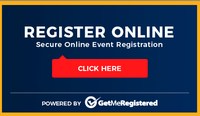 2017 Springfield Road Runners Club Scholarship 
Each year the Springfield Road Runners Club awards scholarships to graduating high school seniors who have participated in cross country, track, and/or road races. Up to five scholarships in various amounts will be awarded.  Deadline to apply is May 1st. Please visit our scholarship page to download the application.