Illinois State Fair Parade Run
A Springfield Road Runners Club owned race
Thursday, August 10, 2017 at 5:00 PM in Springfield, IL at the Illinois State Fairgrounds
UPDATED ROUTE:
The Illinois State Fair Parade Route has been officially changed.  Runners will begin inside the Fairgrounds at Ethnic Village as usual but will travel up Sangamon Avenue and into Lincoln Park.  See map for the actual Parade Route to get an idea of the new route.
Race Directors & Contact Info
Diana Nevitt and Donna Brayfield
Email: paraderun2017@gmail.com
Illinois State Fair Parade Run Registration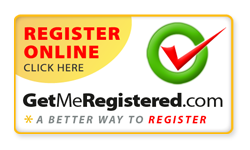 https://secure.getmeregistered.com/get_information.php?event_id=127129
Entry Fees
| With race shirt & pint glass | Without race shirt & with pint glass |
| --- | --- |
| $20.00 ($19 with SRRC Membership)- May 1 – May 31 (@ 11:59 P.M.) | $16.00 ($15 with SRRC Membership)- May 1 May 31 (@ 11:59 P.M.) |
| $22.50 ($21.50 with SRRC Membership)- June 1 – July 31 (@ 11:59 P.M.) | $18.00 ($17 with SRRC Membership)- June 1 – July 31 (@ 11:59 P.M.) |
| $25.00 (no discount)- August 9 & August 10 | $20.00 (no discount)- August 9 & August 10 |
$1.00 discount for SRRC members through August 7 @ 11:59 P.M. No discounts will be given to those registering at either Packet Pick-Up or on Race Day
Packet Pickup & Packet Pick-up/ Race Day Registration
Wednesday, August 9
4:00 PM – 7:00 PM
Springfield Running Center
Thursday, August 10, 2017
Illinois State Fairgrounds Ethnic Village gazebo
3:00 PM – 4:30 PM (SHARP!!!)
Race Day registration will end @ 4:30 PM… SHARP!
Participant Information
The race is open to walkers, speed walkers, and/or power walkers but there is not a separate category for walkers. The only requirement is that you be able to maintain a 17:00 minute pace due to the Parade in order to be scored. The start/finish line will be taken apart starting at 5:35 PM. Walkers will be included in the age group awards.
PLEASE NOTE… Unregistered runners, unauthorized vehicles, bicycles, skateboards, roller skates/blades, strollers, baby joggers, and running with dogs are strictly prohibited on the course to comply with liability insurance requirements
Volunteering
Not racing? Consider volunteering and become eligible for the SRRC Points Series awards! Register here as a volunteer today.
USATF Certified Race Course (IL-10089-JW)
A flat and accurate out-and-back 2 mile course that will start and finish inside the Illinois State Fairgrounds. A water stop will be available at 1 mile. The race course is lined with cheering spectators in anticipation of the State Fair Parade that follows the run. Below is a link to the course map via USATF.
http://www.usatf.org/routes/view.asp?rID=385669
Event Shirts/ Pint Glass
Gender Specific Shirt
Gender specific shirts.  Women's shirts are tanks that run slightly large.  Men's are regular dri-fit shirts. Can register with no shirt option.  Cost goes up at midnight August 1.
Shirts are guaranteed to all entrants who sign up for a shirt, but some sizes may have to be back ordered and delivered at a later date.

A pint glass will be available to all registrants. In the event the number of entrants exceeds the number ordered, the pint glass will be delivered at a later date.

Age Group Awards
–10 and under
–11-12
–13-14
–15-19
–20-24
–25-29
–30-34
–35-39
–Masters (Top male/female masters)
–40-44
–45-49
–50-54
–55-59
–60-64
–65-69
–70-74
–75-79
–80 and over
Award will be given to the top 3 male and female overall, the top 3 in each age division, and the overall male and female in the Master's category.
Timing and Results
This event will be scored by It's Race Time utilizing disposable chips located on the bib. All runners must wear their bib to be scored. Overall Male & Female winner will be determined by clock time (who crosses the line first). All age group awards will be determined by tag time. Results will be available immediately following the event at www.itsracetime.com.
In the event that lightning is present in the area, the race may switch from chip timing to manual timing.
Headphone Policy
The use of personal music devices is strongly discouraged at this race. To enjoy all that our race has to offer and for the safety of all participants, the Illinois State Fair Parade Run encourages a headphone-free environment during the running of the race.

Disclaimer
The race director(s) reserve the right to cancel, postpone, or modify the race due to adverse weather or emergency conditions that make race conditions unsafe. In the event the race is cancelled, there will be no refunds.
WAIVER OF LIABILITY
By signing below, I hereby waive any and all claims of damages that may arise against promoters, representatives, agents, sponsors of this race, or any entity involved, in regard to any and all injuries or loss of property which may be suffered by me or my child(s) while traveling to and from, or while participating in this event. I understand the participation is voluntary and may result in injury from running, tripping, slipping, falling on the premises and course. I understand there has been no evaluation and assessment of physical fitness and no child(s) or adult(s) has been deemed physically fit or capable to engage in any activity. Engaging in this event is completely voluntary and I understand consulting a physician is recommended prior to participation. I further grant permission to this race and organization to use any photographs, videotapes, and recordings of the event. I understand the weather is unpredictable and in case of any cancellation for any reason, entry fees are non-refundable.